The fourth quarter is here.
Most of us bloggers wait for this time all year.
It's the busiest season for online influencers and marketers.
Since blogging is my sole income, it's the time to hustle and make enough to plan for slower seasons.
I want to share some of the best blog tools that help maximize my efforts during this busy time.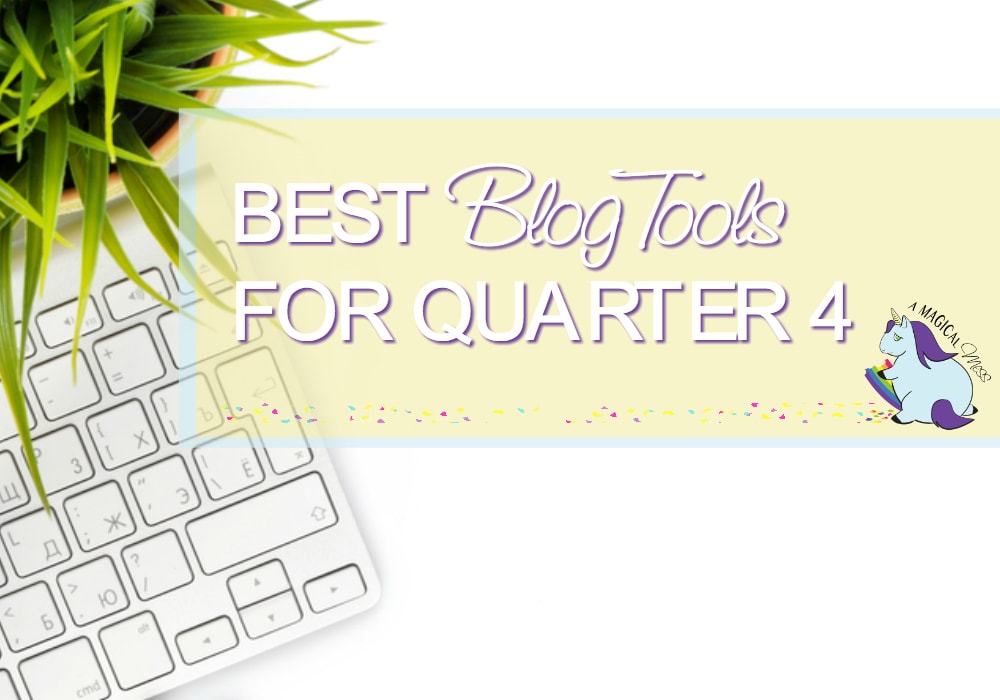 Best Blog Tools to Maximize Fourth Quarter Earnings
Ideally, the more of this done before Q4 hits, the better.
Get prepared so you're ready to hunker down into work-mode when the mayhem begins.
Join Everything
Okay, this isn't really a blog tool, but make sure you join all the sponsored networks and affiliate programs that apply ASAP.
You don't want to miss out on any campaigns or opportunities that are sure to come up in Quarter 4.
Get Organized and Plan Ahead
Set up a system to help you get organized and streamline your processes.
Finding a system that works best for you might take a while.
I've been through notebooks, planners, and digital programs that left me floundering.
What currently works for me is Asana.
I use the free version of Asana to plan my entire life. (not kidding)
It took me a bit to find my groove in Asana, but now it's life-changing.
After I took the course, Asana for bloggers, everything changed.
I now have clear steps listed for everything I do for my business.
I will go into how I use Asana for my business and personal life in future blog posts.
Asana isn't for everyone, but if you like checklists, it might very well be for you.
If you want to learn quickly how to make Asana work well for your blog, take the course.
Asana for Bloggers
Learn how to manage your blog or blogs using Asana.
Buy Now
We earn a commission if you click this link and make a purchase at no additional cost to you.
Install an Affiliate Link Plugin
If you plan to create holiday gift guides, the Lasso plugin is a great tool.
Unless you know how to code like a boss, lasso is a life-saver.
Shelley and I cranked out several niche-specific gift guides last year thanks to tools like this.
Pull products from Amazon with a click of a few buttons.
Easily create attractive display boxes for products and services with any affiliate program.
Not just for gift guides, use the lasso plugin to organize and display any links you choose.
Swap out coupon codes and specials in one spot and it will update site-wide.
Lasso plugin
Find new income opportunities, increase clicks, and measure what's making money by managing your links with LASSO.
Try Free for 14 Days
We earn a commission if you click this link and make a purchase at no additional cost to you.
Setup CoSchedule
A plugin that is so much more than an editorial calendar.
You can plan your blog posts, drag and drop them to different dates, assign tasks to team members, schedule social shares right from the post, plan social blasts, set up templates for promotions, and so much more.
The price of the CoSchedule plugin (affiliate link) is a little more than I am comfortable with, but I cannot let it go.
It does so much and saves so much time that it's become a necessity in my blogging life.
It's extra amazing if you have multiple blogs and work with a team.
Optimize for Ads
If you run ads on your blog, now is the time to optimize your posts.
Ad money is the highest for most niches during quarter 4.
If you work with an ad network, reach out to them to see if you can do anything to improve your ad placement.
I work with Mediavine on my main blog and they are always helpful.
They usually have a few tweaks to suggest to make sure you're maximizing your ad revenue.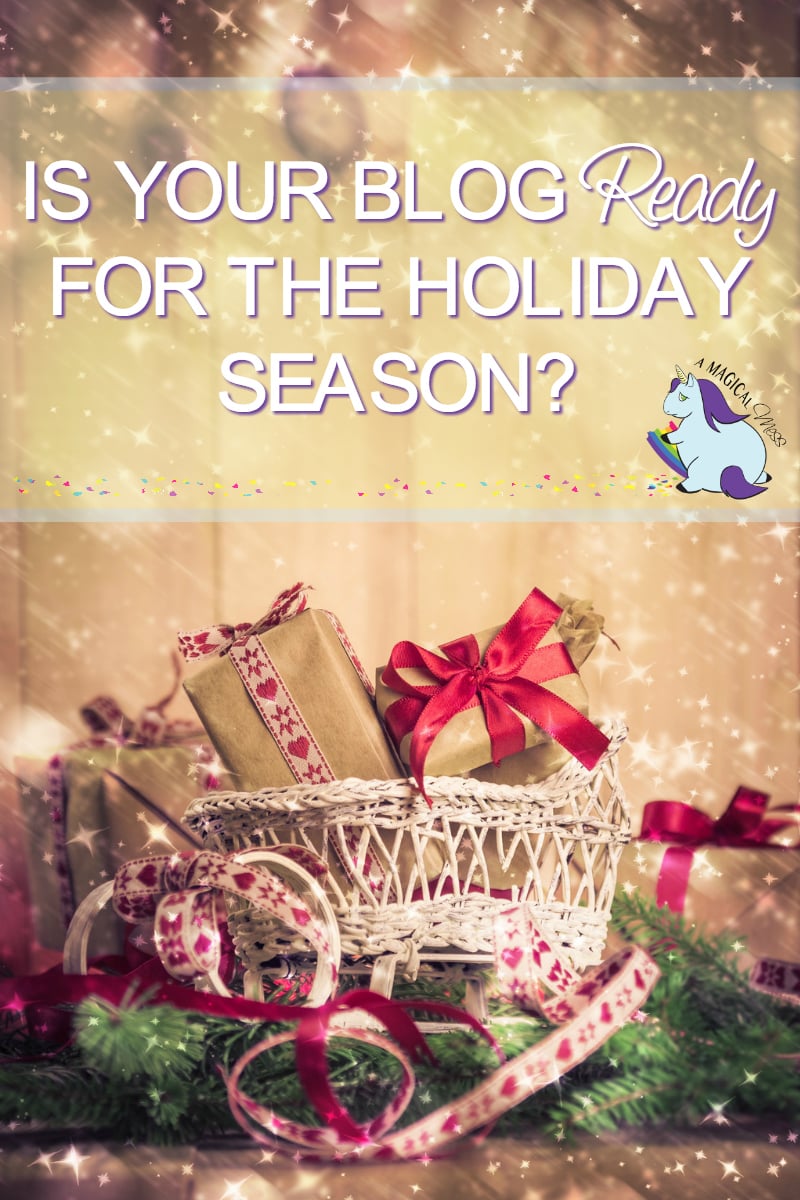 I am sure there are more, but let's stop at five.
If you run your blog like a business like I do, don't be afraid to invest.
Spend money wisely to reinvest in yourself and your business.
Time is money, so if there are products out there to help you work efficiently, go for it.
Quarter 4 is also the time to make wise business purchases to help with tax right offs.
See how to accept micropayments with an online tip jar this season!
There are tons of options out there, but these are the best blog tools that are currently helping me.
Some are purely a personal preference.
There's been a lot of trial and error over here, so these are the tools I prefer.
Please let me know if you find anything that helps you blog more efficiently.
I'd love to hear suggestions!
What do you consider the best blog tools?