I made my first Snapchat geofilter and hadn't used it yet, so I thought I would share it with you.
Anyone can download and use this filter, but remember that Snapchat charges to use a custom geofilter.
You can create geofilters for all sorts of themes, but this one is geared toward pet adoptions.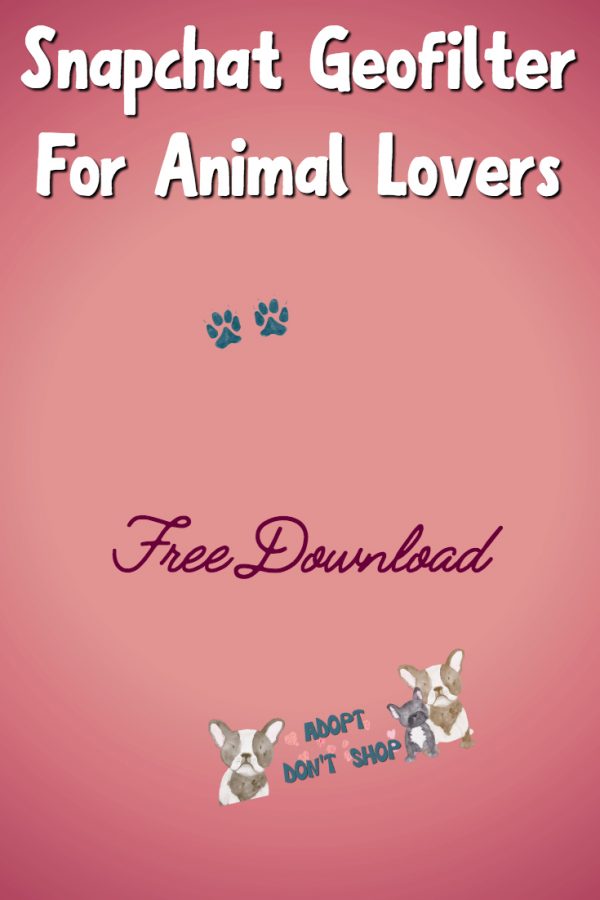 Here's the deal.
After I read Be Dope and learned about creating geofilters, I was excited to create one right away.
I made something simple and reusable just to test it out.
One of my favorite animal shelters was hosting an adoption event near me, so my sister and I thought we would test out the filter there.
I made it, uploaded it to Snapchat, got it approved, paid my $5, and then got sick.
Shelley and I both were too sick to attend the event.
The shelter had no clue we were doing this, so it's not like we bailed on them, but we didn't get to see the filter in action.
Turns out, I didn't do it right anyway.
When I outlined the location, I covered mostly the store.
The event was in the parking lot so it wouldn't have been much of a success anyway!
I wrote it off as an inexpensive lesson.
Staying with Snapchat?
Let's back up for a moment to talk about the new Instagram stories feature.
Will you still use Snapchat?
My take on it is this.
To me, Instagram is for gorgeous photos and Snapchat is for legit real life.
Instagram is prom while Snapchat is a garage party.
Like, I create snaps of my messy house, wearing no makeup, and zero prep work.
On Instagram, I stage photos, and carefully create content for the most part.
So, personally, I plan to keep them separate.
Plus, does Instagram even have filters?
Cause that's a huge deciding factor.
Who knows.
Everything changes so quickly with social media, I might eat my words tomorrow!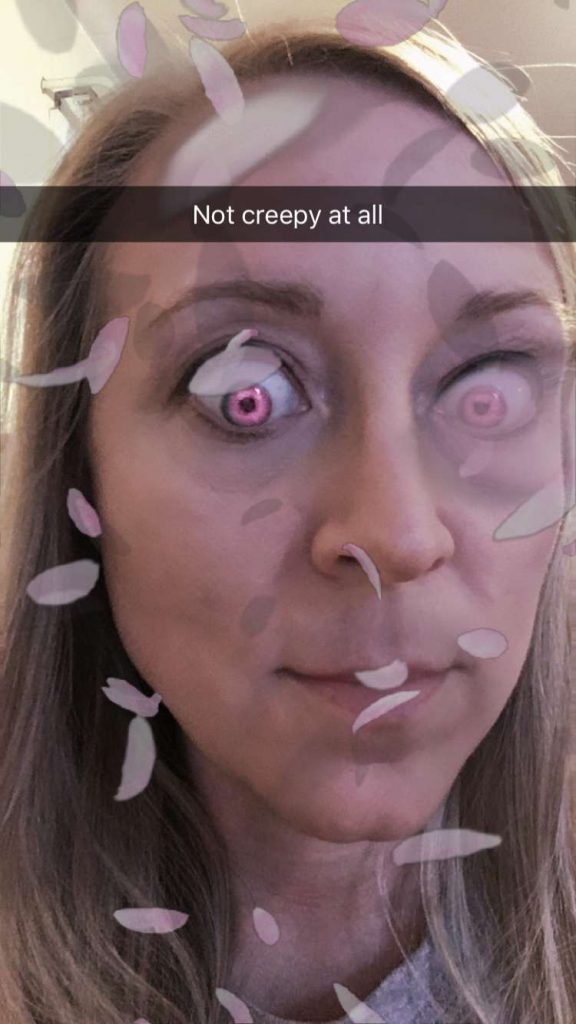 Free Snapchat Geofilter for Animal Lovers
Okay, back to the custom geofilter.
It's relatively easy to create a filter.
I used Picmonkey and graphics I purchased from the hungry jpeg.
The design is super basic and simple.
You don't want too much going on, or you'll block the peoples' snaps.
When it comes time to upload, it's pretty self-explanatory on Snapchat, but read Be Dope if you want to know all the ins and outs and how to get going quickly.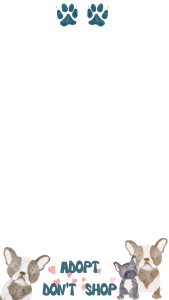 Feel free to download this Snapchat geofilter to use however you want.
If you are attending a pet event, animal charity fundraiser, or any other reason you can think of, you can upload this filter.
Anyone within your outlined location can use the filter.
You'll receive a report from Snapchat afterward letting you know how many views your filter received.
Have you ever used a custom Snapchat geofilter?
Let me know if you use this one!