There are several reasons that I think bloggers should sign up for Snapchat. Yes, I know, another social media platform. Many bloggers are wondering if Snapchat is worth the hassle of learning and dealing with one more network. Here are some reasons why I think bloggers should sign up for Snapchat. This post contains affiliate links.
Let me just be clear that I am not saying all bloggers need to sign up for Snapchat. Obviously, your blog's success does not depend on you joining, so don't get snappy with me. (See what I did there?) All I am saying is don't immediately dismiss Snapchat's value. Another thing to mention is that I happen to enjoy Snapchat. Unlike Periscope or Vine, which never quite grabbed me, I caught the Snapchat bug rather quickly. So, use your own judgment, but maybe give it a chance before you write it off completely.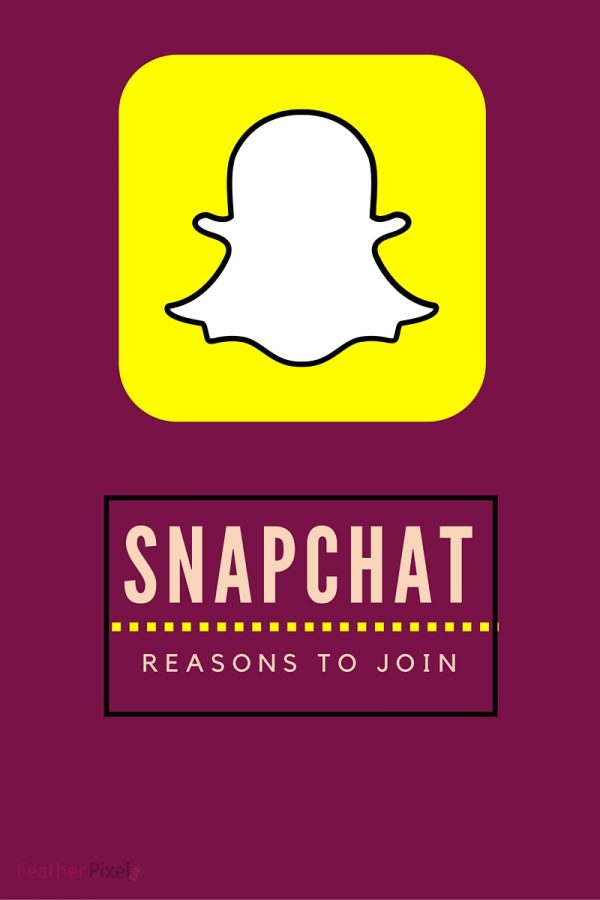 7 Reasons Bloggers Should Sign Up for Snapchat
It's not going anywhere – It appears as though Snapchat has locked in its slot in the social media game. For an app that was once used for quick nudie shots, it's come a long way. Just like Facebook – which started out for college kids only – it evolved into a place for everyone.
Less pressure – Unlike prepping for a YouTube video, Snapchat just has a more relaxed feel. At least for me. I keep it super real on Snapchat. No makeup, hair a hot mess, and casual as can be. If my readers ever want a glimpse into my real life, Snapchat is where that's happening.
It's fun – Seriously, the first few weeks on Snapchat I laughed by butt off. I was lip-syncing to my favorite songs in snaps, messing around with filters, and chatting with my blogger friends that I have still never met in real life. It's quite refreshing for a person like me who rarely leaves the house.
Good video practice – I am a nervous wreck when it comes to video. My sister and I were warming up to YouTube by doing unboxing videos. I never got to the point where I didn't stutter or lose my words. Snapchat is helping me feel a lot more comfortable. Not only do the filters help like a mask, but the short spurts of chatter are way less intimidating than a full blown video. Plus, they disappear, so anything embarrassing won't last that long anyway.
Let your readers see you – How often do your readers see your face? Unless you vlog regularly, probably not all that often. More importantly, how often do your readers hear your voice? The way in which we speak tells a lot about our personalities. People who know me read my posts with my tone and know my sense of humor.
Earning potential – Since Snapchat is gaining popularity so quickly, advertisers are taking notice. I have yet to make any money from it, but I've seen a spot for Snapchat stats on several applications for sponsored opps. Companies also pay for Snapchat takeovers, which I have seen celebs do so far. If you mention a product in your snaps, you can create an affiliate store on your blog. Send them a snap with the short link to your store in case they want to purchase it. Don't forget to disclose.
Download your snaps – I would imagine that most bloggers struggle with the fact that the snaps disappear. That was my big issue at first. Like, why am I doing all this if it's all just gone? Most of my snaps are so casual they are not worth keeping. If I do happen to take a picture or video I deem digital-hoard-worthy, the option is there. You can download individual snaps or your whole story.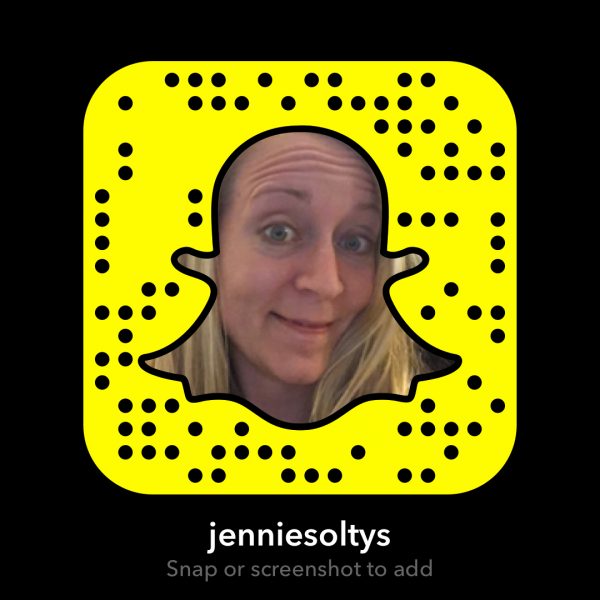 Snapchat isn't the most straightforward platform. Two rockstar influencers created an ebook to help you understand it in a jiffy. I also just read an ebook about creating your own Geofilters, and now I have all kinds of ideas in my brain. Here is another ebook that I haven't read yet. I am about to start this ebook to help monetize Snapchat since I can read it free with my Kindle Unlimited account.
So, if you are wondering if you should sign up for Snapchat, I think you should give it a shot! 🙂 Follow me and leave a comment if you want me to follow back!