Most bloggers receive several emails a day.
If you aren't actively working to organize your email inbox, you can quickly become bogged down in junk mail, deadline reminders, and other messages.
Sorting through these can be a nightmare, but if you work toward organizing your inbox and keeping it free of clutter, your blogging life will be easier.
Read on for tips on how to organize email for your blog and save your sanity.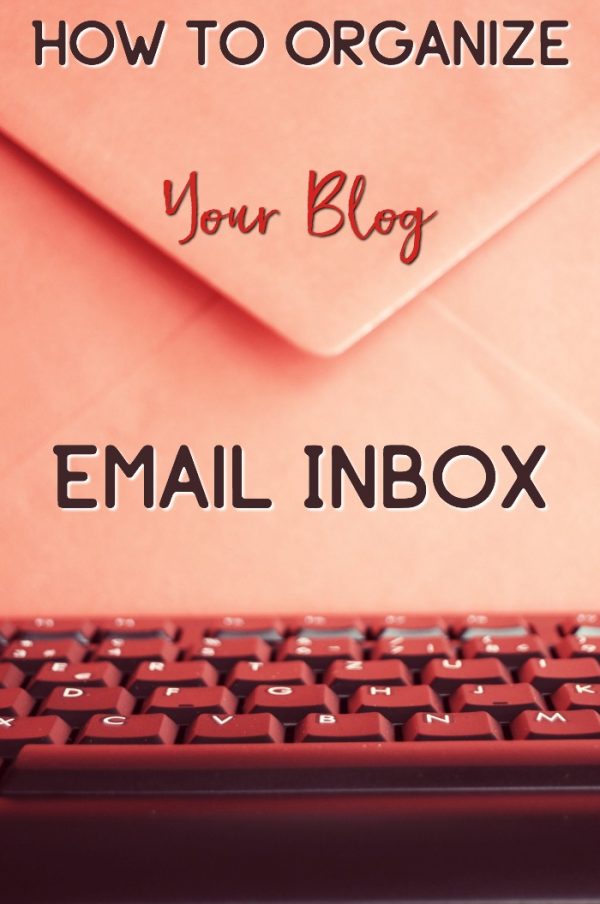 How to Organize Email for your Blog
Set aside times to check your email throughout the day
Keeping check on your inbox will help prevent it from getting so disorganized and cluttered.
First thing in the morning, at lunchtime, and at the end of the day are three great times to take a break from other blogging tasks to check your emails.
Be diligent when checking your email
Each time you open your inbox, work your way through the unread mail and take an active step in getting it out of your inbox.
If it's something you should reply to right away, do it.
If it's a reminder, note it on our calendar and delete.
Delete spam or junk right away as well.
Keep blog email subscriptions to a minimum
To keep the clutter out of the inbox you are using for your blog, avoid signing up for too much.
If you enter giveaways and subscribe to newsletters as a way to enter, set up a new email address for this.
Your email inbox should only contain messages that are relevant to your work – correspondence between you and PR reps, press releases, pitches, etc.
If you don't need it now, FILE IT
This may be the most important step when organizing your blog's email inbox.
Folders set up within your email account will allow you to move things out of the inbox and keep them stored neatly until you need to read them again.
Note: if you use Gmail for your blog, they refer to folders as "labels," but they work the same way.
Keep most commonly used folders at the top
If there is a folder you are adding lots of messages to, or referring to its contents often, make sure it's at the top of your list.
In Gmail, you can add a number to the beginning of the label's name, so it appears at the top.
For example, the following folders/labels are likely to be your most common:
1 – Posts to Do
2 – Read Later
3 – Pitch Back
Create rules to bypass your inbox
To prevent a pileup of emails in your inbox, some of your messages could probably be sent right to their designated folder for you to read later.
This would include blog comment notifications or blog newsletters you want to make sure you read.
The label/folder will be bolded to indicate a new message so that you won't miss any important details.
Read next: How to organize your blog post ideas.
Do you have any tips on how to organize email for your blog?