HP Instant Ink is helping me on my ongoing quest for an organized office. I have always loved the idea of printables, but using up ink has held me back. This is a sponsored post, but all opinions are my own.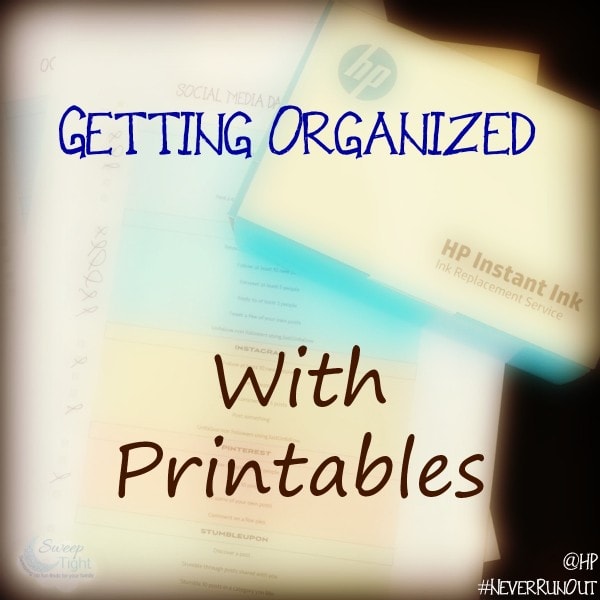 Getting Organized
The last time I made a serious effort to become more organized I ran out of ink. I was super pumped and then ran out of ink in the middle of printing out a blogging calendar. I thought I had backup ink in my cabinet, but nope. The printer I had been using didn't stop printing when it ran out of ink either. So, I ended up with a good twenty pages of lightly splotched nothingness. How upsetting. Perhaps a more stable person would run to the store and grab some new ink. Not me. I pouted and completely aborted the mission. The blogging calendar was used as scratch paper, and my office went back to its unorganized, chaotic state.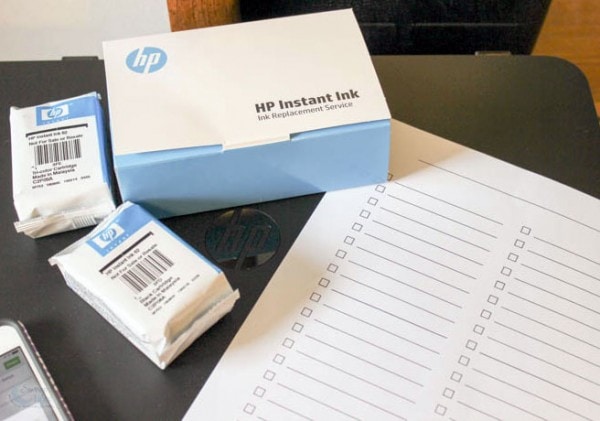 Now I am back on track thanks to my new HP Envy printer and the HP Instant Ink program. Not only do you keep a steady supply of ink on hand, but you save money, as well.
Get Free Printables
This time I created a couple printables of my own to use. I just recently stepped into the latest decade and started paying my bills online. This is a swell invention and all, but I can never remember my usernames, passwords, and emails used. The auto-filler on my browser won't save them either. Every month is a repeat of me requesting all my info. It's ridiculous, and I may as well just go back to writing checks.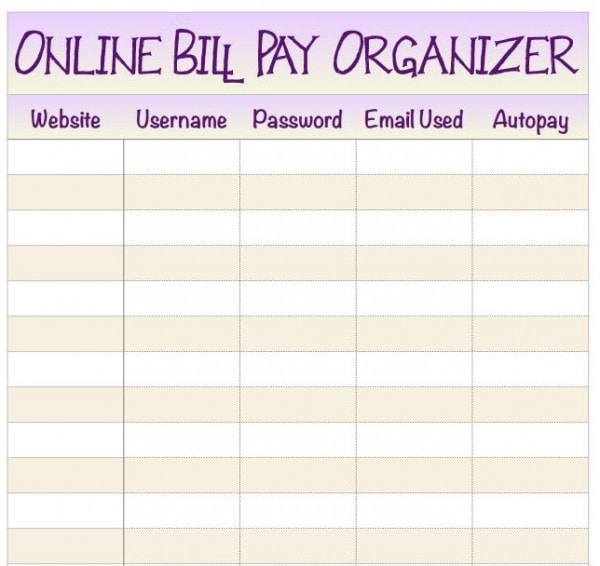 I created a printable sheet so I can write down my info. I included a box to check for the bills that I auto pay, as well. I put the date that the bills are automatically paid. Those are the ones I just need to remember to deduct from my checking account. If you click on the image, you can print it out for yourself.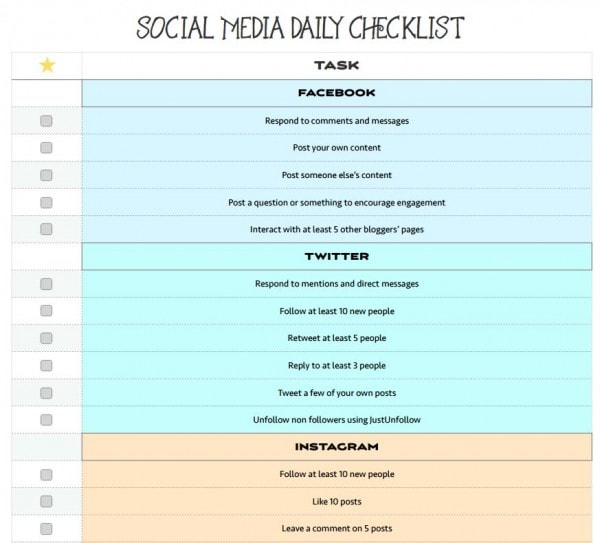 Another printable I created is for my blogging life. There are certain social media tasks I like to perform once a day. Doing these things helps me grow my followers and increase my engagement. Sometimes it makes my head spin, so having boxes to check can ease the pressure a bit. Feel free to print this one out yourself, too. Just click the image to print.
How HP Instant Ink Works
First, you need an eligible printer. Allow me to recommend the HP Envy 5660 cause I am in love with it. Next, you choose a plan based on how much you print per month. Before you run out of ink, your printer will let HP know, and they will ship you replacement ink. Click here to find out more and get 3 months free ink.
Whether you print a few pages a month or hundreds, HP Instant Ink can help you save your sanity. Save up to 50% on ink using HP Instant Ink.
I am slightly hooked on creating printables, so stay tuned for more. I plan to laminate the ones with the check boxes to wipe and reuse each day.