It is no surprise that bloggers take a TON of photos.
Sometimes, 30-40 pictures have to be taken in a single day, and that's just for a handful of posts.
They can really add up fast.
This post contains affiliate links.
It is important that you organize your blog photos so that you aren't searching for that one pancake shot from last week or the photo of your children playing with their review toy earlier today.
Trust me, even the newer photos can get lost in the abyss if you aren't organizing them properly.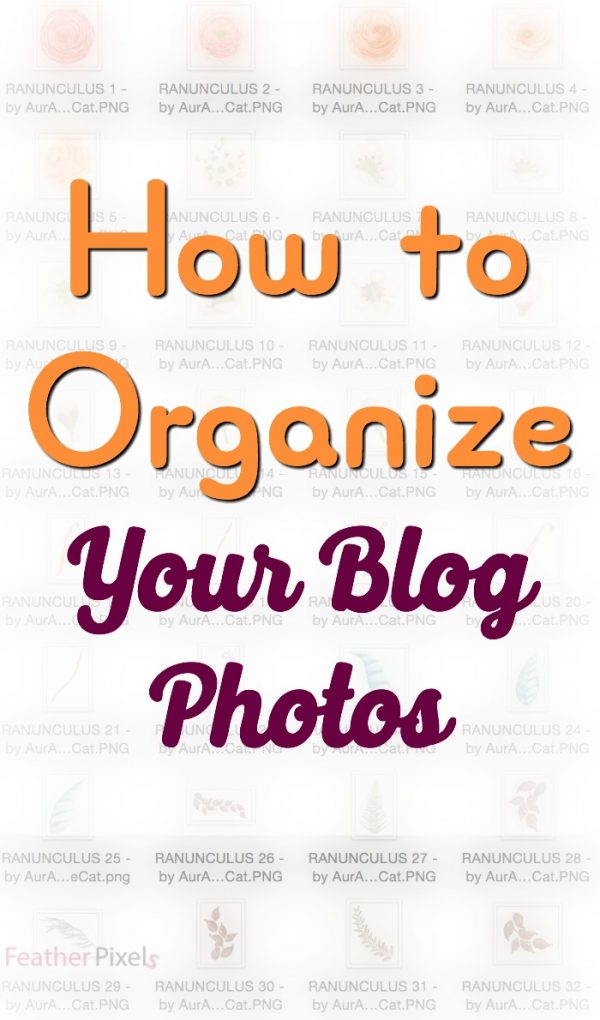 So, what is the answer to organizing your blog photos to save you time and frustration?
How to Organize your Blog Photos
FOLDERS! AND SUBFOLDERS!
Instead of simply dumping the contents of your phone or camera onto the desktop or a random downloads folder after each photo shoot, create folders dedicated just to your blog photos.
A good way to start is to create a main folder titled "Blog Photography."
From there, create subfolders – one for each main category on your blog.
For example, recipes, travel, product reviews, and parenting should all have their own subfolder in your blog photos folder.
After you've done a photo shoot for a recipe, open the recipes folder and create a new subfolder with the recipe's name.
Dump all the photos in there.
If you have time, remove the ones that are blurry, or you just don't plan to use.
Try to only keep the ones that will be going on the blog once edited.
DON'T FORGET THE BACKUP!
Every week, you should backup your blog photos on an external hard drive.
You will want to do this so that nothing is lost.
There is little worse than having to restage a photo shoot just because something went wrong and your photos vanished.
Copy your blog photo folders over the same way you have them set up so that they stay organized on your external hard drive as well.
Update: I now use Dropbox to organize my blog photos.
The photos are stored off my computer, freeing up space.
I can easily share photos with others if need be, or access them from any of my devices.
It took me a while to fully use Dropbox, but now it's a must have for me.
I typically create a folder for each blog post and keep it on my desktop until it's published.
After that, I move it to a relevant Dropbox folder.
This is also one of the many reasons to rename your images.
It's easier to search if your images are named blueberry-pancakes.jpg rather than the camera default IMG_89736.CR2.
WHAT ABOUT STOCK PHOTOS?
I would recommend organizing stock photography separately from your personal blog photos.
Why? So you don't confuse the two.
Sometimes, stock photos require photo credit.
You don't want to accidentally upload the picture to your blog post without giving proper attribution when needed.
Plus, stock photos are usually more generic, and you may be able to use them for more than one blog post.
It helps to have them handy in folders based on the subject or theme of the photo.
Common stock photo folders for bloggers may be food, kids, business (pictures of desks or computers), people, and pets.
Same goes for graphics you might purchase.
If you are like me and obsessed with buying fonts and graphics, you need to organize these images, as well.
Do you have any tips on how to organize your blog photos?