"Write what you know," they say. Well okay. Keeping in mind that no bloggers are created equal, and many receive the hottest items for review or just as swag, I imagine we can be amongst the most difficult to shop for.
That said, my sister and I have put together this list of the best gifts for bloggers. This list could also apply to moms or homemakers. Affiliate links are included.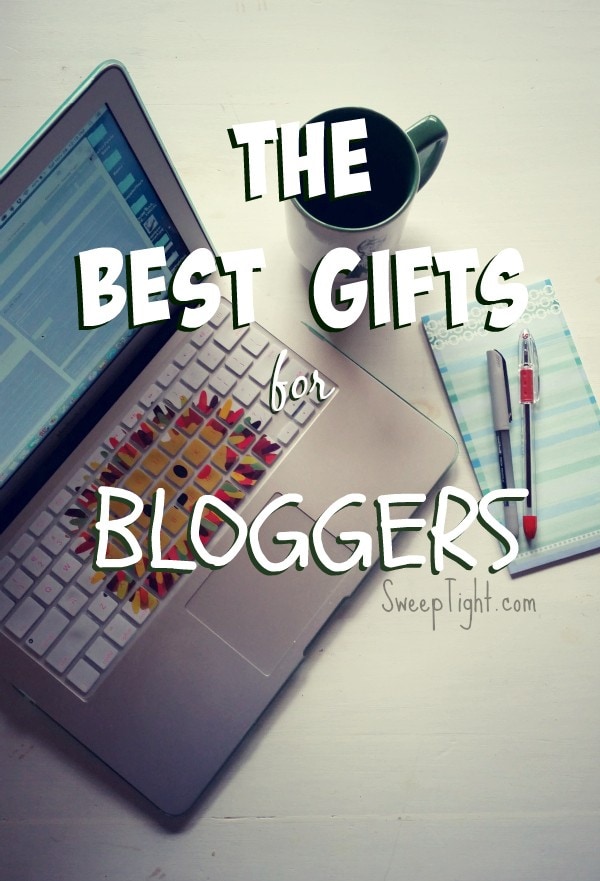 Gifts for Bloggers
Photography Stuff
DSLR Camera – Photography is key to a good blog post no matter what the blogger's niche may be.
Lighting – The right lighting takes photos to the next level.
Backgrounds and props – Set the stage to create magazine-worthy photos.
Greenscreen – Really want to get funky? A greenscreen allows the creative force to be with you. Example: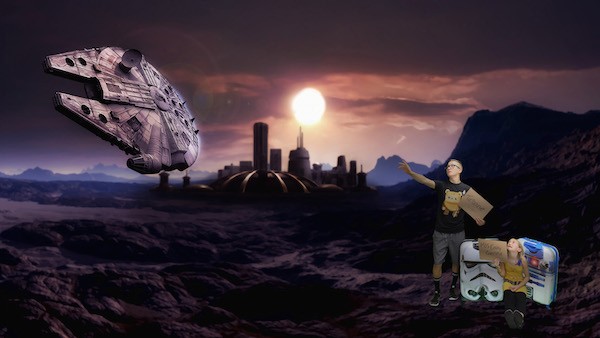 Photo editing software – No matter how great the photo is, it still needs the final touches. The proper software can transform any decent photo into fabulous.
Lapel mic – So far, we have only used our phones to create video. A little lapel microphone can make a difference when it comes to sound quality.
Selfie stick – Don't laugh. When a blogger is at an event, a selfie stick is a useful tool. Same with a mini tripod. It can be a lifesaver when trying to get the perfect shot.
Organizational Stuff
Planners – No matter what the blogger's system might be, I'd be willing to bet at least one desktop planner is involved. Coloring coding and fun stickers can help with the whole creative process.
Amazon Echo – I haven't tried this yet, but after watching the video, it looks like it could be somewhat of a virtual assistant. Amazon Echo can read your emails, add to your calendar, and lots of other voice-activated helpfulness.
Desk space savers – Cause messiness crushes creativity.
Organized travel – When on the go, which bloggers often are, it can be a real disaster trying to keep all your outfits and blog gear in order. Having recognizable luggage and travel cubes inside can save time and sanity.
Productivity
Noise canceling headphones – Because sometimes you just have deadlines and need to squash the world out for a few minutes. Find more items like this in our gifts for anxious people guide.
Coffee – Most bloggers that I know run on coffee.
A DAY OFF
Offer to pay for a VA for the day. Hell, write a post of great content to schedule that day.
Food – Grab their weekly grocery list and fulfill it with Instacart. Or, Grubhub gift cards are a great gift to relieve cooking stress.
A housekeeper.
Massage – It's crazy how sitting at a desk all day can make a person so sore. I have a Back Buddy and use it daily.
I could go on, but I think that's enough for now. 😉 Can you tell we are bloggers?
Do you have gifts for bloggers to add?