I'm often asked which WordPress social sharing plugin I use that shows the Twitter count. Some time ago, several sharing plugins stopped showing the number of Twitter shares. As bloggers, a lot of our posts are shared via Twitter. Our share count takes a major hit when Twitter is not factored into it.
IMPORTANT UPDATE!!!! As of 3/21/19 we have deactivated Social Warfare.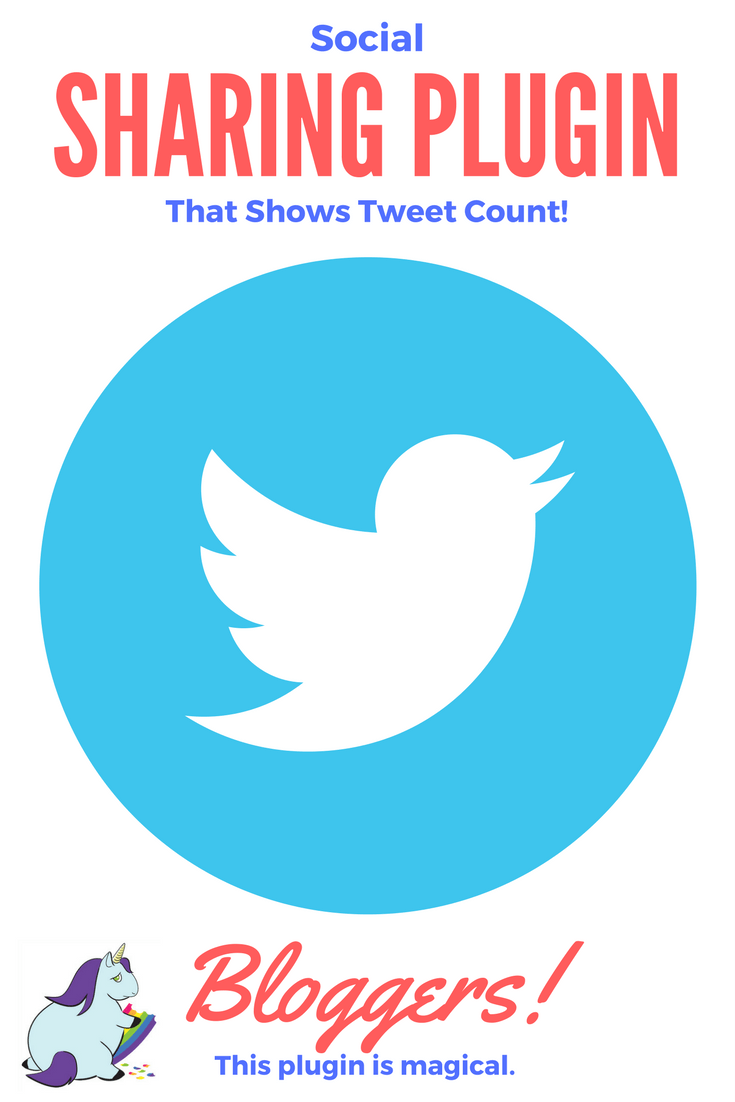 WordPress Social Sharing Plugin to Show Social Share Counts
From what I gather, a lot of social plugins lost their access to Twitter's API, and that's why the counts no longer show. I am not even going to pretend to know anything about API. All I know is that I wanted my tweet counts back. I cannot remember where I learned about Social Warfare, but I have had it long enough to know that it's quickly become my favorite WordPress social sharing plugin.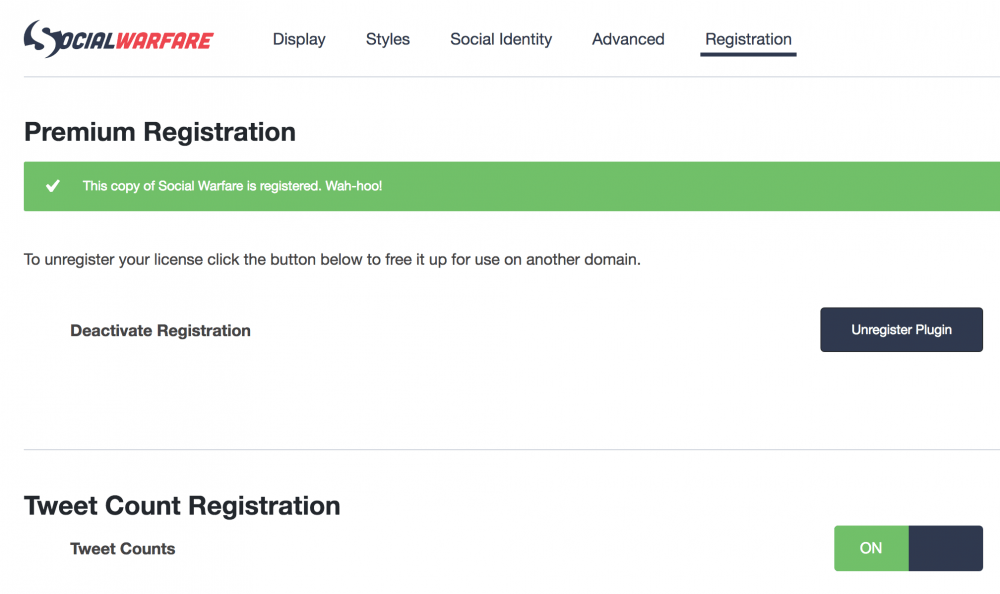 Social Warfare has a free version, but it requires a pro account to get the Twitter count workaround. Like with most things in life, you get what you pay for. Once you purchase the pro account, an option appears under the registration tab. Turn Tweet Count Registration on, make sure you are logged into Twitter, and allow access to the app. There's a tiny snippet of code that you need to add to your blog. On A Magical Mess, I use a Genesis child theme, so I added the code using Genesis Simple Hooks. On Just Sweep, I use a different theme that I don't have a clue how to add code other than a widget. I added a text widget to the sidebar and inserted the code. That worked, so apparently, you can add the code anywhere.

Choose Images and Text for each Social Channel
The pro version of Social Warfare has other perks, as well. At the bottom of a WordPress post, it gives you spaces to add different social images and text for different channels. For example, if someone hits the Pin button to share, I want to make sure the vertical image in my post is the one they are encouraged to pin. I can include hashtags and twitter handles in the tweet text to tag the brand and eliminate using hashtags in the blog post title.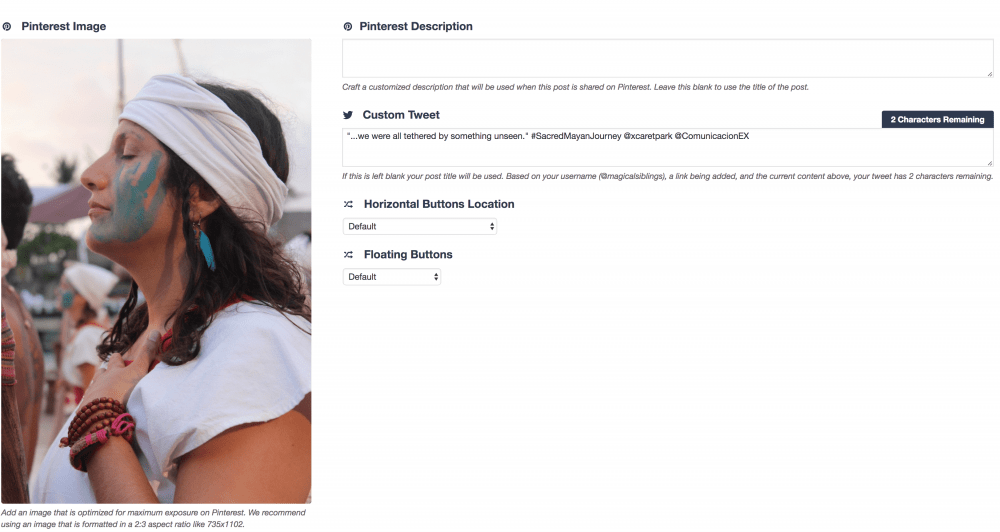 Using hashtags in a blog post title seems to be a personal preference, but I don't like to do it. I've taken courses that suggest hashtags should not be used on Facebook or Pinterest; I usually only want them in the tweet. Using the custom tweet text section is an excellent workaround. It also includes my twitter handle so I can easily see who's tweeting my posts.
Another thing I like about Social Warfare is that I can choose the category I'd like the Yummly button to show on. No need for Yummly to be a share option on a travel post, so it's nice to see it on our recipes only.
I've made a lot of purchases in an effort to improve the blog, and this is one I've never regret. If you're looking for a great WordPress social sharing plugin, you get all my thumbs up on Social Warfare.